1 tag
HERE IS TODAY →
rosalarian: coketalk: I'm constantly yelling at people for not having a sense of scale when pondering their relative insignificance in the grand scheme of things. Maybe this will help. I've been doing this in my head whenever I get stressed, but having it all laid out visually is wonderful. I also sometimes do this with space instead of time.
"For the last three decades many Americans have puzzled over a system that gives..."
– Carrie Rickey (via fireworkselectricbright) "You have to question a cinematic culture which preaches artistic expression, and yet would support a decision that is clearly a product of a patriarchy-dominant society, which tries to control how women are depicted on screen. The MPAA is okay...
The Problem With The Big Bang Theory...
butmyopinionisright: I've been meaning to post something about The Big Bang Theory for a while now but it's taken me 'till now to really understand what it is about the show that makes me uncomfortable. I'm not exactly a believer in the whole "only write about the things you like, don't trash the things you don't" trend which seems to be plaguing comments sections in negative articles lately,...
Disreputable Dog.: Tonight was one of my friend's... →
gorgossium: Tonight was one of my friend's 21st birthday party, so I went to the pub for a few hours to celebrate. A little while before I left, the strangest thing happened. One of the guys who used to bully me horribly in school (name-calling, throwing stuff at me in class, telling me to hurt/kill myself,…
Here It Goes I Guess: It's Okay to be Happy →
nonsensicalsounds: No, really. I mean, you're going to hear this and think, "Pshyeah, of course it is." Which is why I need you to stop and listen (but don't collaborate yet) for a moment. There's this idea that you're probably used to. It's the idea that when you grow up, you are going to be special. If you like…
"Why should women be paid equal to men? Men have been in the working world a lot..."
– Ann Romney, wife of Republican presidential nominee Mitt Romney [Source] (via enchanted-dystopia) THE ONLY JOB WE CAN'T DO THE SAME AS OR BETTER THAN A MAN IS IMPREGNATE A WOMAN. I CANNOT BELIEVE THE POSSIBLE FUTURE FIRST LADY IS LIVING IN AN EPISODE OF MAD MEN (via clisare)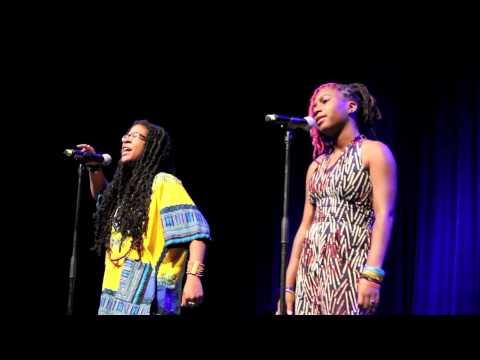 "One of the worst ways to stop someone from telling sexist jokes is to tell him..."
– If This Isn't From a Book, It Should Be (via gaircyrch) Oooh, that's good! (via rosalarian)
gist.io →
onethingwell: A publishing system that turns gists written in Markdown into nicely-formatted web pages, like so: Create a public gist on Github with one or more Markdown-syntax files. Note the gist ID number. It's usually a longish number like 29388372. View your writing presented nicely at gist.io/gist-id-here
megan rosalarian gedris: According to One Comic... →
dcwomenkickingass: Over on the Escher Girls blog, which does an amazingly consistent and good job of slicing and dicing comic book art featuring women, a submission was posted which blew my already cynical mind. It was about a Batwoman piece that artist submitted for a portfolio review….
""Hindsight is always 20-20, but last time I checked almost every president since..."
– Politico spoke to Democrat lawmakers who fought to pass the Affordable Care Act — and who were voted out as a result.  The consensus?  No regrets. That's because they did the right thing. (via inothernews)